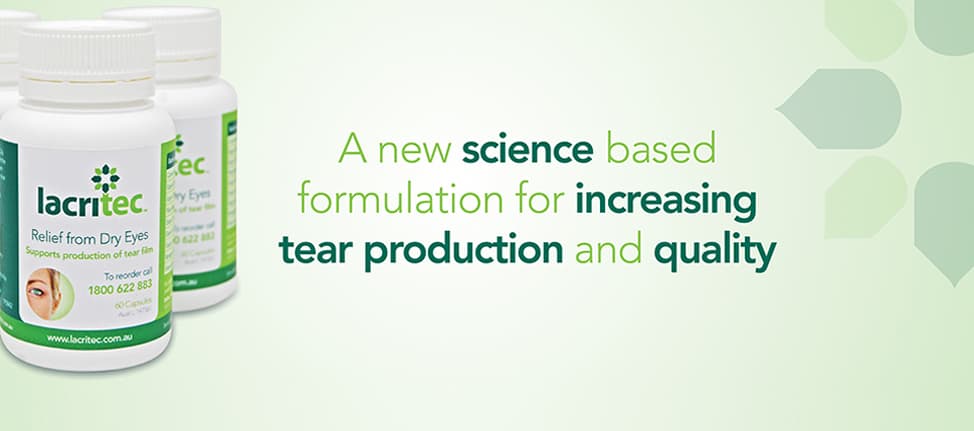 Posted August 7, 2013 by Drummoyne Optometry
---
If you're suffering with dry scratchy eyes, excessive watery eyes, stinging eyes, or red & itchy eyes, it's most probably dry eye syndrome. The causes include normal ageing of tear glands, extended use of contact lenses, computer use, air conditioning, hormonal changes and some prescription medications.
Our patients are giving us fantastic feedback about Lacritec tablets which feature a blend of omega fatty acids to help improve and increase tear film production. One female patient who's suffered dry eye syndrome for over 5 years had a noticeable improvement after only 1 week. Another male patient who had suffered from excessive watering of eyes (a common sign of dry eye paradoxically) and who was unable to play golf well as a result started Lacritec and called in to our practice to declare "I'm cured!" his result was so significant. He has to continue with Lacritec to maintain his better tear quality but he is over the moon with the improvement & his golf is reflecting this!
Call in to discuss how Lacritec can benefit your dry eyes – we always have Lacritec tablets in stock.
---

Request an appointment
for your child
Book An Appointment