Posted December 5, 2013 by Drummoyne Optometry
---
Salmon and silverbeet – two of my favourite things! I grow the latter in my vege garden all year round – it's very easy to grow, has a long season and is extremely versatile (think salads, gratins, soups, stir fries, filo pastry triangles etc). Rainbow Chard is a beautiful variety with its ruby red stems.
Rainbow ChardBoth these ingredients are light, delicious, combine beautifully and are so good for eye health – here's why:
Salmon is packed full of omega-3 fatty acids (the good fatty acids) and omega-3's are beneficial to the eyes in a couple of ways – they can assist in protecting against age-related macular degeneration (AMD) and they also provide support for sufferers of dry eye syndrome.
Silverbeet is a lutein superfood. Lutein is a naturally occuring carotenoid and when eaten by humans it is delivered to the eye's retina and there it is concentrated in the macula. It plays a protective role against the development of age-related macular degeneration (AMD). Other lutein-rich foods include kale, red capsicums, kiwi fruit and broccoli.
Here's a quick dish to whip up:
As a timesaver, I use frozen salmon fillets (try Tassal natural frozen fillets or similar brand, easy to find in most supermarket freezers).
Pan fry your thawed salmon fillet in a non-stick pan lightly oiled with olive oil
Drizzle over a teaspoon of low-salt soy sauce and a little chopped garlic or ginger depending on your taste
Fry each side for about 4 mins on a low-medium heat until cooked to your liking (a little bit rare in the middle is fine)
Make a silverbeet 'bed' for your salmon – use 6-8 silverbeet leaves, washed and coarsely chopped, place them in a frying pan with a teaspoon of olive oil and a sliced clove of garlic.
Cook the silverbeet for 2-3 mins until wilted and toss through a small handful of chopped nuts (walnuts and hazelnuts have lots of omega-3 too) and you can even sprinkle a little chopped parsley or a few chilli flakes for a bit of extra zing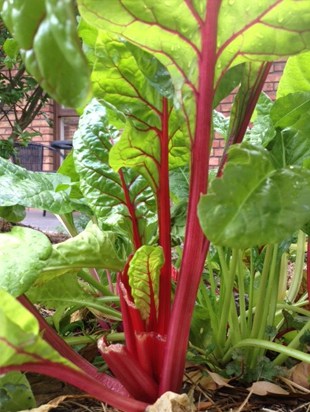 Serve the salmon fillet on the silverbeet 'bed' and there you have it – Eye Health on a Plate!
---
---

Request an appointment
for your child
Book An Appointment